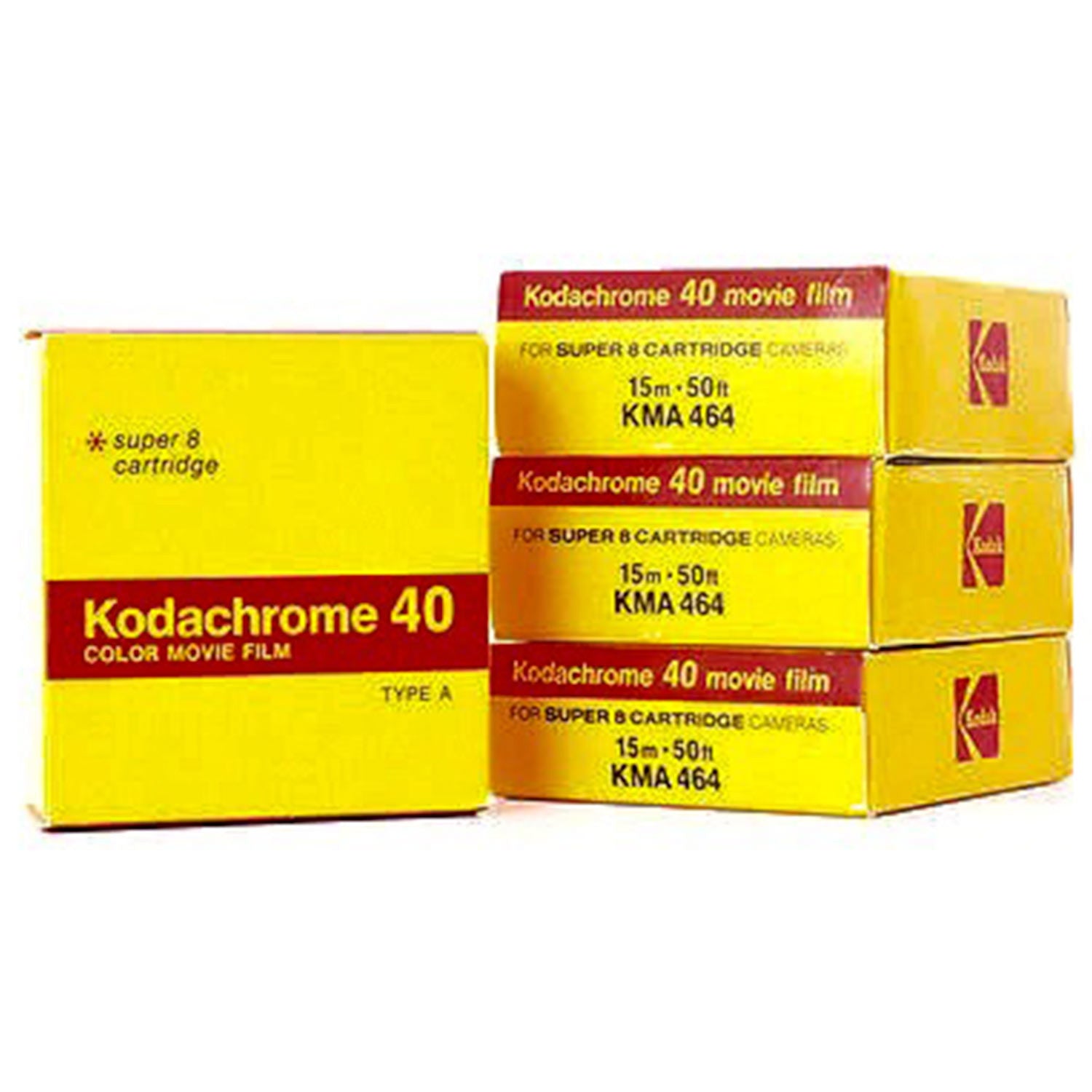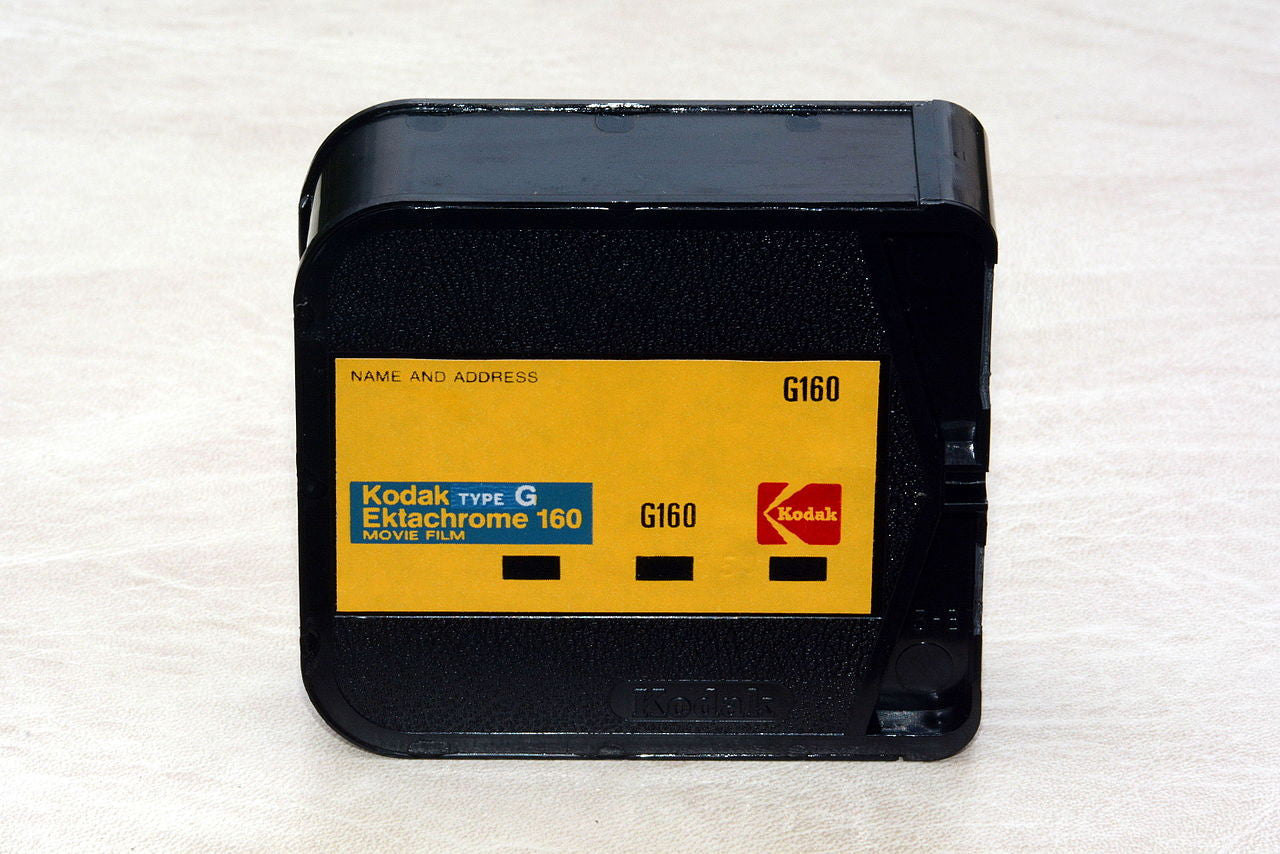 Outdated Film Stock Processing and Scanning
Price $115 per roll
Discontinued films such as the ever popular Kodachrome 40 film can still be processed using alternative chemicals. This isn't a regular process and only a few labs are able to accommodate this because certain chemistries have to be recreated. Keep in mind that the film we are processing is generally long past its 'process before' date. Processing is done on a 'best attempt' basis; results can range based on a variety of factors such as storage conditions and age of film.
Order Now
Please note, turn around time approximately 4 months. Processing is done on a best attempt basis. Does not include sound.
What's Included
Film will be processed in alternative chemistry as a black and white negative (it can not be projected.)
Film will be scanned to digital using our Basic Scan (click here for a full scan description). Upgrade to Professional, Advanced or Ultimate at an additional charge.
Choose Global Access for $5 internet file delivery of mp4. Additional options available.
Choose Film Recycle, In-store Pickup, Or Shipping at checkout
Additional Product Details
Outdated stocks include the following types of Super 8, Regular 8 and/or 16mm:
Kodachrome 40
Kodachrome II
Kodachrome II Type A
Kodak Ektachrome 160 Type A or G
Moviechome
Fujichrome
Sprocket's Process and Scan Bundle
Chemically Process your film and add a digital scan of your film. Bundle and save time and money on your project!
Choose from one of Sprocket's 4 options that fits your projects needs and budget.
Process & Basic Scan:
Processing and a basic scan to a digital fle.
A Basic digital scan is best for internet or direct viewing. A universal QuickTime or windows media file. It includes the below mastering options:

Frame Size: 720p
Color Timing: Best Light
Playback Frame Rate: 18p
Image Frame: Framed
Codec: mp4
Process & Production Scan:
Processing and a Production scan to a digital fle.
A Production scan is a high quality professional scan, best for using your own post production tools for professional work or home movies. It includes the below mastering options:
Frame Size: File Size up to 2K (2048 x 1556 or 2048 x 1080 DCI)
Color Timing: Best Light, Log or Rec 709 Color Corrected
Playback Frame Rate: 18p, 23.98. 24p, or 25p
Image Frame: Overscan, Full Format Overscan, Framed or Matted
Codec: mp4, ProRes 422 or HQ, PorRes 4444
Process & Advanced Scan:
Processing and a Advanced scan to a digital file.A high quality scan best for archival or theatrical film projects and using your own post production tools. It includes the below mastering options:
Frame Size: File Size up to 4K (3840 x 2160 U-HD or 4096 x 3112 4K)
Color Timing: Best Light, Log or Rec 709 Color Corrected*
Playback Frame Rate: 18p, 23.98. 24p, or 25p
Image Frame: Overscan, Full Format Overscan, Framed or Matted
Codec: mp4, ProRes 422 or HQ, PorRes 4444, DPX up to 4K
Process & Ultimate Scan:
Processing and an Ultimate scan to a digital file. An ultimate scan uses the newest scan technology such as HDR and 6.5K for the ultimate experimentation, quality and file sizes with your film. It includes the below mastering options:
Frame Size: File Size up to 6.5K (6464 x 4848 Full Aperature or 6464 x 3633 Ultimate and more)
Color Timing: HDR, Best Light, Log or Rec 709 Color Corrected*
Playback Frame Rate: 18p, 23.98. 24p, or 25p
Image Frame: Overscan, Full Format Overscan, Framed or Matted
Codec: mp4, ProRes 422 or HQ, PorRes 4444, DPX 10 bit color or B&W, DPX 16 bit color or B&W
Outdated Film Processing and Scanning Details
1. Turnaround time is 3-4 months. Processing is done on a 'best attempt' basis and there is no guarantee of an image.

2. Even if we are unable to salvage any kind of image at all from your motion film (any format), you will be billed the minimum charge. Typically about 80% of film comes back with a 'useable' image. Storage conditions and age of film as well as other factors all play into the image quality you could receive.

3. All film is inspected visually for image after processing. It is not always possible, even with magnification, to determine if what we see on the film will have enough detail to be captured in transfer. Our policy is to transfer a film if we deem the image discernible on some part of the film. The final transferred image quality may still be extremely poor; we err on the side of providing the customer with all possible salvaged image. If we detect any image on your film it will be transferred regardless of quality or quantity.

4. Please check your scans in a timely manner to make sure everything is playing properly on whatever system you are using. Due to the volume of work we do and the huge files that scans create, we cannot store files indefinitely. We allow a reasonable amount of time to be confident orders are received by customers. The drives we store backups on are cleared after 1 month.
For more information, check out our blog post, Understanding Super 8 Film Stocks - What To Do with a Discontinued Roll of Film that was Never Shot or Never Developed.
Process and Scan FAQ
How do I ship my film to you for Processing and Scanning Film Services?
It is the client's responsibility to send the film TO Pro8mm with their carrier of their choice. We recommend Fedex or UPS (with a Signature), but also accept USPS, DHL and any mail carrier.  If your order has purchased shipping, this is for return shipping of the physical film and or hard drive once your project is completed. All processing and scanning is done in-house by our dedciated team.

Our Mailing Address:
Pro8mm
Attn: Sales Team
2805 West Magnolia Blvd
Burbank, CA 91505

Please write Do Not X-Ray on the outside of the package. Please be sure to keep your tracking number. Please put a copy of your Sprocket order number in the package with the film.
Can I drop off and pick up my order?
Yes. Pro8mm has a retail store in Burbank, CA where you can drop off your film, and pick it up upon completion. Please drop off with a filled our order form and provide your order number. Standard turnaround is 5-7 business days.  A sales team member will contact you when your order is ready for pickup, within 24 hours, once your Film Services have been completed. Please be aware that once your job is completed, Pro8mm can only hold jobs for 30 storage days, unless a storage contract is purchased. All film unclaimed after 30 days will automatically be recycled.
Do you ship internationally?
Yes, Pro8mm has clients all over the world! Customers will be responsible for paying any applicable import duties and taxes. Charges may vary based on the contents of the order. Customers are advised to contact their local customs office for further information on current import regulations.
What is the Turn Around Time?
Our standard turnaround time for Process and or Scan Film is approximately 5-7 business days (schedule & volume permitting.) 
A 1-3 day Rush Services is available for an extra fee of $250 per film type.  Please speak to a project coordinator if you have a specific deadline. We do not process all stocks every day.
Custom Processing options such as pushes and pulls or any custom processing will take 7-10 business days. (schedule & volume permitting.) 
I need more than one Film Service. Do I need to fill out a Sprocket form for each?
Yes. A Sprocket form is required for each Film Service. Unfortunately we can not combine prepaid and non-prepaid services. Also, Super 8 and 16mm clients may want different mastering and framing choices. If you are sending in multiple forms together, please let us know that you have multiple order numbers. Pro8mm's team will do their best to process and scan everything together.
How do I get my Digital Files back?
Pro8mm has several options for file delivery including Global Access where files are emailed to you over the internet )(+$5/GB), Provide your own Drive (no additional charge), or Purchase a drive from Pro8mm. Physical film can be mailed back, picked up, or recycled. All physical film and digital files will be stored at Pro8mm 30 days free of charge. After 30 days, film will be automatically recycled. Please make your selections on your order form.
Do you offer returns or refunds?
Pro8mm has a no refund/no return policy. All sales are final. This is so we can ensure the highest possible standards of quality control. Your filmmed will be scanned based on the mastering specifications you provide on your form. Please make sure you look over these details. We have many options for scan quality, framing aesthetics, codecs, and more.
How long can you store my film for?
Pro8mm can no longer store customers film & files indefinitely free of charge. As of May 1, 2020 we began charging customers if they want to leave their film, files or equipment at Pro8mm for more than 30 days. Storage is always free for the first 30 days!
Your digital file on our server and your physical film at our facility if you can't pickup right away. After that, you may buy a 6, 12, or 24 month contract for storage. This option is great for clients who want to pick-up when they are in the LA area and not incur the cost of shipping, or just want that extra security for their digital file for a longer period of time. Any items left at Pro8mm without pre-paid storage will be considered abandoned and will be recycled after 30 days. Purchase your storage contract at Sprocket.
What types of film do you process?
We use only the freshest chemicals and custom made tools designed specifically for Super 8mm and 16mm to ensure proper development of your film. Process any stock that requires ECN2 Color Negative processing, E6 Color Reversal processing or D94A Black and White reversal processing.
Outdated Film Stocks such as Kodachrome 40 can still be processed, but require a different method. Click here for more information.
What if I have more questions?
Best In Industry
Award winning chemical processing
Secure transactions
Transactions are handled with bank-grade security.
Simple checkout
Our secure checkout is quick and easy to use.
Get in touch
Have questions? Get in touch with us at any time.