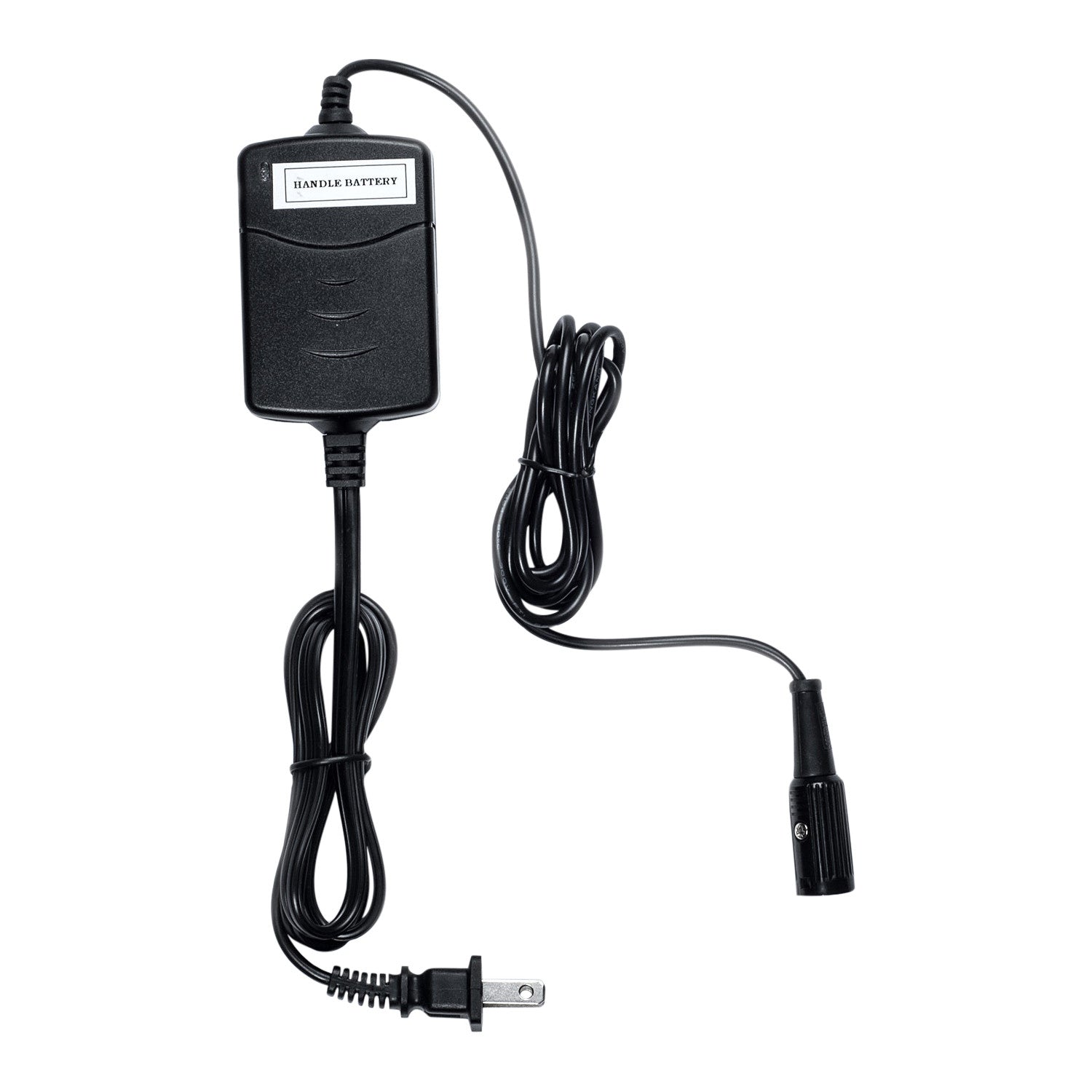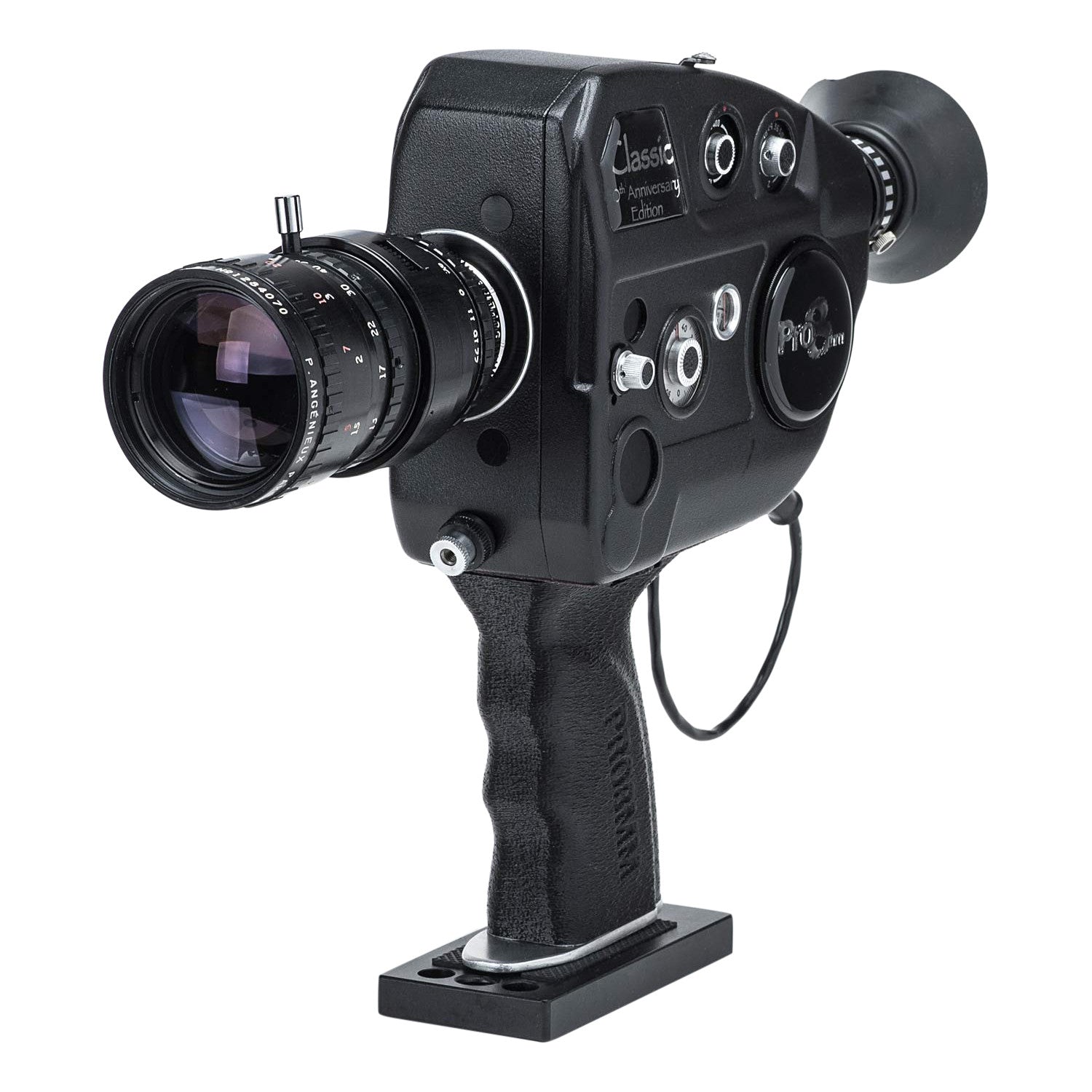 Power Hand Grip & Charger
Our new, sleek Lithium power supply and hand grip for the Classic Pro super 8 camera line is an amazing accessory when wanting to use a hand grip with this camera. T power source comes in the hand grip. This power source has enough power to run 12 to 15 Super 8 cartridges before re-charging.
Additional Product Details
Your camera requires rear power connection (Power Modification) and the removal of the factory hand grip in order to use this accessory.
Camera Accessories FAQ
What is the Shipping Policy for Camera Purchases?
Most Pro8mm cameras are made to order. Canon cameras (814 & Rhonda CAM) may be in stock and available for immediate shipping, however please check with a sales associate if you need your camera to ship within a few business days. Our Classic Pro camera is made to order, and may take several weeks. Please call and speak to a sales associate if you have questions about turnaround time.
What is the Shipping Policy for Repairs?
Please carefully send your camera to us with the carrier of your choice, and a copy of your online order. Evaluations take on average 2-3 weeks. We will use the shipping on your order form to return the camera to you.
Please send your items to:
Attention: Repair Team at Pro8mm
2805 West Magnolia Blvd Burbank, CA 91505
Do you ship internationally?
Yes, Pro8mm has clients all over the world. Customers will be responsible for paying any applicable import duties and taxes. Charges may vary based on the contents of the order. Customers are advised to contact their local customs office for further information on current import regulations.
Can I pickup my order?
Yes. In store pickup is available at our Burbank, CA location and may be selected during checkout. A sales team member will contact you when your order is ready for pickup.
How are Pro8mm cameras different from other Super 8 cameras?
Pro8mm's cameras are rebuilt original Super 8 cameras. They are artfully re-crafted by our in-house team of technicians with decades of experience. We repair all aspects of the camera, including internal-structures, body, battery systems and more, so you are getting the very best camera with characteristics that surpass the original factory specifications.
What camera models can you repair?
Pro8mm works on select Beaulieu and Canon camera models. We currently repair the Beaulieu 4008 series, Classic Pro, Canon 814 Auto Zoom, Canon 514xl, Canon 310xl, Pro814, RhondaCam and RhondaCam Deluxe.
What type of film does a max8 camera take?
Max8 cameras can shoot with any normal super 8 cartridge. This includes both pro8 and super 8 film stocks. The modification is in the camera, not the film. The advantage of shooting on max 8 is that you get 20% more image on the frame because it utilizes the area once reserved for the audio track.
Do the cameras record sound?
Super 8 film stocks with the magnetic sound stripe are no longer manufactured and therefore it is no longer possible to record sound directly onto the film using a super 8 sound camera. However, it is possible to record sync sound on a separate audio recorder while shooting with a crystal-sync super 8 camera. The motors in these cameras are crystal-controlled to ensure consistency in the filming speed, so they remain in perfect synchronization with the sound recorder.
What if I have more questions?